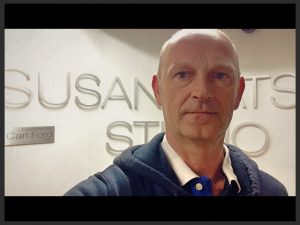 I am especially and deeply grateful for the impact that the great teacher Susan Batson had on my life and my work.
I don't know anyone who is as incorruptible as her when it comes to the TRUTH in acting.
In 2012 Susan Batson invited me to teach at her studio, the Susan Batson Studio in New York. I happily agreed and then spent there several amazing and inspiring years of working with actors from all over the world.
Actor, writer, director, producer, teacher, and coach Susan Batson has been called an "alchemist" by the New Yorker. In private consultation on film sets all over the world and in her New York acting studio, Susan Batson has enjoyed the privilege of working with Nicole Kidman, Juliette Binoche, Oprah Winfrey, Tyler Perry, Tom Cruise, Kerry Washington, Zac Efron, Chris Rock, Jamie Foxx, Sean Combs, Liv Tyler, Jennifer Connelly, Kirsten Dunst, Janet Jackson, Rihanna and countless other actors searching for truthful connections between themselves and the characters they play. Nicole Kidman, who has worked closely with Susan for more than twelve years, hails her as a uniquely insightful acting coach with "a hell of a lot of pure talent," while Oscar winner Juliet Binoche praises Susan's ability to "shake you like a tree and get the fruits down." Susan Batson was publicly thanked by Kidman after receiving her Oscar for The Hours (2002), and by Tom Cruise in his Golden Globes acceptance speech for Magnolia (1999).
http://susanbatsonstudionyc.liveeditaurora.com/susan-batson