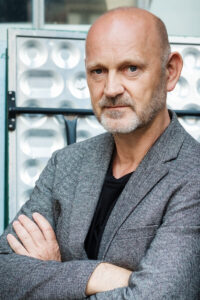 Welcome! My name is Kristian Nekrasov.
I am an international working coach and acting teacher since more than 30 years.
Besides my private clients I am a faculty member of numerous acting schools and studios like the University of Dramatic Arts in Graz, Austria, the Susan Batson Studio in NYC, the John Desotelle Studio New York.
I am coaching mainly actors, directors, singer and musicians, but I had the pleasure to coach also performance artists, dancers and authors. Sometimes life takes you into extraordinary encounters with people who per se don't have anything to do with the arts. I am very grateful for these encounters. They push you out of your comfort zone, so straight ahead out there!
Every person has a very unique distinctive personality, specific talents and a individual way of working.
With a keen eye for this uniqueness, I support my clients in their creative processes.
I don't believe in "THE ONE" method way, the methodological orientations are stored very differently in each person.
Good coaching is always: No staging, the ego of the coach is fully and at the same time restrained, available for the creative process. The coach provides a sound practical knowledge and can respond to the individual needs of the actor's personality with the appropriate combinatorial means and right creative ideas.
I offer technical and artistic skills,
many years of international experience and industry knowledge,
and the passion
to assist each individual in their growth
The meaning of life is to find your gift.
The purpose of life is to give it away.
– Picasso –