Michael Chekhov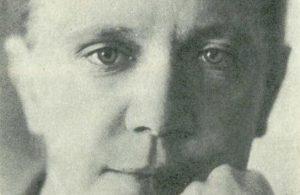 "Real inspired acting is never DOING, it is always HAPPENING"
Michael Chekhov's (and George Shdanoff's) unique contribution to the art of acting has always been one of the best-kept secrets in the theater and film world. Konstantin Stanislavsky saw him as his most brilliant student and to this day it is said that Michael Chekhov is probably the greatest actor that Russia has ever produced.
Michael Chekhov was not just a great actor and teacher; he was also a great humanist and the creator of an outstanding acting technique, which nowadays is one of the cornerstones of the art of acting.
"Acting, you have to teach yourself, but Michael Chekhov gives you the necessary tools to do so … they've proved very effective. I've used them over and over, and still do them. "
– Clint Eastwood –
"All the actors who seek class representation and wish to deepen their understanding to revive the art of acting and, will find in this technique a huge enrichment."
-Gregory Peck –
"Chekhov Technique is a very liberating path to work as an actor. The material we encounter has an immediate impact with immediate rewards. His technique helps to inspire and to achieve a creative state in which is on one hand a pleasure to be in and at the same time full of expression. "
– Lenard Petit –
Michael Chekhov was highly regarded by his contemporaries Sanford Meisner, Stella Adler, Lee Strasberg, and Harold Clurman. He received an Academy Award – nominated for Hitchcock's "Spellbound", and devoted his life until his death in 1955, along with his acting, to teaching of some of the finest actors and actresses in film history.
His books "On The Technique Of Acting" and "Lessons for the Professional Actor" are standard works for all actors, teachers, writers and directors. Chekhov's art was and is successfully continued and developed to this day thanks to outstanding teachers and people like Lenard Petit, George Shdanoff, or Cynthia Ashperger. Jack Nicholson paid tribute to Art of Chekhov in 1999 during his Golden Globe Award, and Anthony Hopkins talks about the power of Chekhov's "Psychological Gesture" in "Inside the Actors Studio".
Today, Chekhov's acting method is experiencing a rediscovery on a global scale. Actors and artists are discovering tools to consistently improve the various levels and layers of their playing. An outdated opposition that argued Chekhov's approach was too "mystical" has completely lost its footing thanks to the current state of Quantum physics and is now even considered ahead of its time.  The interaction of energy and the energetic interplay of body and mind, from psychology and physical expression, the reciprocal influence of imagination, visualization and energy are today no longer secrets.
– Jack Nicholson at the 1998 Golden Globe Awards: 'There's always this need to continue growth, to expand. For me, Chekhov's system is the most complete. '
Chekhov's lifelong exploration of the momentum of great inspiration in artistic creation, his psycho-physical theater methodology and his spiritual work is now understood as a source of deep understanding of human nature.
"This method fills all the gaps. I, too, had a technique – actions, sense memory, preparation – but Chekhov has brought all these elements to light, and filled in all the gaps. And all of these sense memories, all of these actions, all of these objectives and characterizations are now easier to reach, and it is also easier to connect with others and to be in the moment. If you just get going and play, you trust yourself more, and can just let go and let everything flow, and it is truly free. "
– Richard Stables –
"Michael Chekhov made me realize that truth as naturalism was far from the truth. In him I witnessed exciting theatrical form with no loss of content, and I know I wanted that too."
– Sanford Meisner –