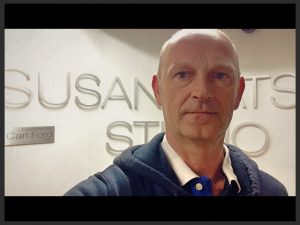 Wenn es um realistisches Spiel vor der Kamera oder auf der Bühne geht, ist die Arbeit von Susan Batson aus meinem Coaching nicht wegzudenken.
Ich bin ganz besonders dankbar für die Begegnung mit Susan Batson. Ich kenne keinen Coach, der tiefer, umfassender und so unkorrumpierbar wie sie in der Kunst des Schauspiels ist. Als mich Susan vor ca 8 Jahren einlud, an Ihrem renommierten Studio in New York zu unterrichten, begann eine aufregende und lehrreiche Zeit in New York. In ihrem Studio kommen Schauspieler aus aller Welt zusammen, nicht nur celebrities wie Nicole Kidman oder Juliette Binoche, sondern aus aller Herren Länder mit den unterschiedlichsten backgrounds, und schon allein diese Diversität macht mich glücklich, dort als Coach Klassen oder Einzelcoachings zu geben, denn sie nähren meine Liebe zu diesem wunderbaren und so vielfältigen Beruf.
Susan Batson hat all ihre Erfahrungen als Lehrerin und Coach in ihr eigenes Wirken eingebracht. Die verschiedensten Einflüsse von Strasberg, Hagen, Morris, Chekhov und unzähligen mehr sind vermengt in die Susan Batson Technique. Ein umfassendes und fundamentales Kompendium von Techniken und Übungen, die alle dasselbe zum Ziel haben: den Künstler zu unterstützen, ein "walking and talking real human being" zu kreieren, ehrlich, wahrhaftig, angebunden, berührend, vielschichtig, komplex in all seinen menschlichen Bedürfnissen und Widersprüchlichkeiten. Ich bin unendlich dankbar dafür, Susans Arbeit kennengelernt und Seite an Seite mit ihr ausgeübt zu haben, ein schätz, den ich nur zu gerne an alle weitergebe, die sich auf diese wundervolle Reise einlassen wollen. Susans Arbeit ist universal. So ist es für mich nicht weiter verwunderlich, dass ich in diesem Feld nicht nur mit Schauspielern, sondern mit Musikern, Sängern, Malern und Berufen jenseits der Kunst zu tun habe.
Actor, writer, director, producer, teacher, and coach Susan Batson has been called an "alchemist" by the New Yorker. In private consultation on film sets all over the world and in her New York acting studio, Susan Batson has enjoyed the privilege of working with Nicole Kidman, Juliette Binoche, Oprah Winfrey, Tyler Perry, Tom Cruise, Kerry Washington, Zac Efron, Chris Rock, Jamie Foxx, Sean Combs, Liv Tyler, Jennifer Connelly, Kirsten Dunst, Janet Jackson, Rihanna and countless other actors searching for truthful connections between themselves and the characters they play. Nicole Kidman, who has worked closely with Susan for more than twelve years, hails her as a uniquely insightful acting coach with "a hell of a lot of pure talent," while Oscar winner Juliet Binoche praises Susan's ability to "shake you like a tree and get the fruits down." Susan Batson was publicly thanked by Kidman after receiving her Oscar for The Hours (2002), and by Tom Cruise in his Golden Globes acceptance speech for Magnolia (1999).
http://susanbatsonstudionyc.liveeditaurora.com/susan-batson